While I do not typically write about much to do with anything that can be politically motivated — I feel the new Twitter saga of Elon's purchase is spewing over into the political divide. I see the celebrities threatening (by posting a tweet which is extremely ironic and hilarious to me) to leave the platform because of Elon's purchase and the fundamental changes he is incorporating to ensure the business model survives. While the "blue checkmark" was touted as a "verification process", it was much more than that. It's prevalent in the responses and interaction you see from these "verified" folks. Not all of them, sure, but a lot of them are looking at their glorious "blue checkmark" becoming a lot less about who they are and it's hurting their ego.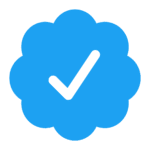 The thing with computers and technology in general is they are widely available to the masses. Open source software has largely defined who we are as a society and allowed the large tech companies to create platforms that serve the public. This last statement is very loose and subjective as nothing is "free". I've always acknowledged that if something is free that someone created/engineered/designed, than it's not the product… you are.
Technology doesn't know if you are worth $1m or if you have a TV show named after you. Technology doesn't understand that you play the guitar really well or you film commercials in between making action-packed movies. However, the developers, creators and the rest of the socialites know who you are. This is where the "blue checkmark" program even came into fruition. What better way to show new (or potential new) users that you have a platform that REAL celebrities and people of importance exist on? Not only exist, but they actively engage in the community because it is an easy method of social media. A tweet is quick and to the point and limited by characters.
With all that said, the blue checkmark has become a comprehensive list of the have and the have not's. I read a story yesterday where a user was given a blue checkmark because they had a viral video and had surpassed 50k subscribers (no small feat for sure). But if this doesn't solidify that a process that is intended for "verification" is flawed, then I don't really know what else would. This user claims to not have requested verification, provided no proof of verification, but yet is awarded with 'verification'. Odd at best.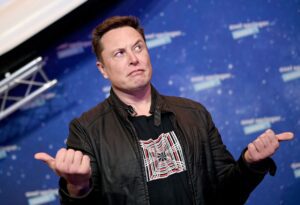 Elon is an eccentric person, for sure. Don't like him for things he has done — but don't throw away the baby with the bathwater. Twitter may become a better community and a better product because of this. Only time will tell really.